Water Compliance Solutions

The team at Compliance provides water compliance solutions throughout the UK. Contact us now and speak to our experts about our range of services to keep your business safe and compliant.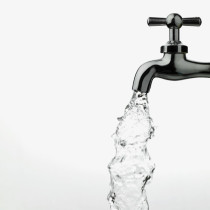 The legislative requirement: Legionaires disease is a potentially fatal pneumonia caused by legionella bacteria. It is the most well-known and serious form of diseases known as legionellosis.
Legionella bacteria are common in natural water courses such as rivers and ponds. Since legionella are widespread in the environment, they may contaminate and grow in other water systems such as cooling towers and hot and cold water services.
Under general health and safety law the risks have to be considered that may affect employer's staff and general members of the public. Suitable precautions must be applied to assess the potential risk.
The following list of consultancy services is not exhaustive. We continue to update our independent recource capabilities as legislative compliance dictates.
Independent Water Hygiene Consultancy Services (H&S)
Water Systems Monitoring (H&S)
Independent Microbiological Testing & UKAS accredited Laboratory Analysis (H&S COSHH)
Sourcing and Delivery of Water Treatment and Hygiene Remedial Specialist Contractors (H&S)
Sourcing and Delivery of Water Treatment Equipment & Chemical Supplies (H&S COSHH)
Project Management (H&S)
Seminars,Technical/Practical & Product Knowledge Presentations (H&S)