At Compliance, we deliver high-quality air hygiene solutions for a wide range of clients throughout the UK. Contact our skilled team today for more information about our professional compliance services.
SFG 30 Re-Activation Advice
Management and persons responsible for H&S and buildings maintenance should instigate a health check survey prior to the re-Activation and commissioning of Air Handling Systems as UK lockdown measures cease.
Compliance can assist with re-activation of systems in compliance with BS:9999, BS:15780 and TR19 Standards and Guidance.
Independent building solutions
As air is invisible there is a tendency to take the quality of the air we breathe for granted. Moreover, given that the average person has an air intake of about 3.4 litres of air every minute, the dangers of an inadequate or polluted air supply are obvious. This, coupled with the risk of fire from build-up of grease deposits in kitchen extract systems and the expectations of building occupiers and legislators, have resulted in an ever more stringent level of ventilation system cleanliness being required.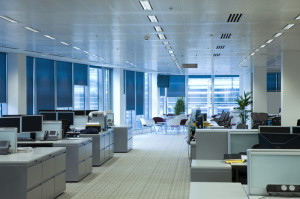 Our team of experienced and independent consultants, surveyors & contractors are conversant with air industry guidelines and standards and are able to deliver both H&S & regulatory fire compliant advice and associated services.
Our independent Air Solutions offering is divided into four distinct areas which, when combined, can provide a total solution to our customers Air Hygiene problems. Effectively a "One Stop Shop" approach offering collective specialist capabilities that include the following services:
Ventilation System Hygiene (H&S)
Risk Assessment/Surveys/monitoring/testing
Independent post clean auditing of ductwork cleaning works in compliance with BESA TR/19 (AIR) guidance & BS EN 15780 standards
Training Schemes
Sourcing of qualified ductwork cleaning contractors
Specification & project management
Air Conditioning & ventilation ductwork (installation & maintenance) consultancy
Filtration & air handling equipment refurbishment services
System balancing
Air & microbiological testing/independent UKAS analysis
Expert witness consultancy services (RRFSO)
Fire Damper Testing (BS 9999)
Local Exhaust Ventilation (LEV) Testing (COSHH)
Indoor Air Quality (H&S)
Surveys/tests/reports
Sick Building Syndrome (SBS) surveys & reports
Occuational hygiene services
Personal monitoring (COSHH)
Air testing – airflow/particle counts/microbiological
Kitchen Extraction Plant & Ductwork Systems (RRFSO)
BESA TR/19 ductwork cleaning guidance & consultancy services
Risk Assessment/Surveys of grease extract plant & ductwork systems
Fire safety post clean validation & auditing of ductwork cleaning standards (TR/19 Grease specification)
Insurance compliant system auditing
Grease extract systems Monitoring
Contractor Cleaning & remedial works (source & provision)
Project management (cleaning & remedial works)
Acces door supply & installation
Filtration supply & installation